Main content starts here, tab to start navigating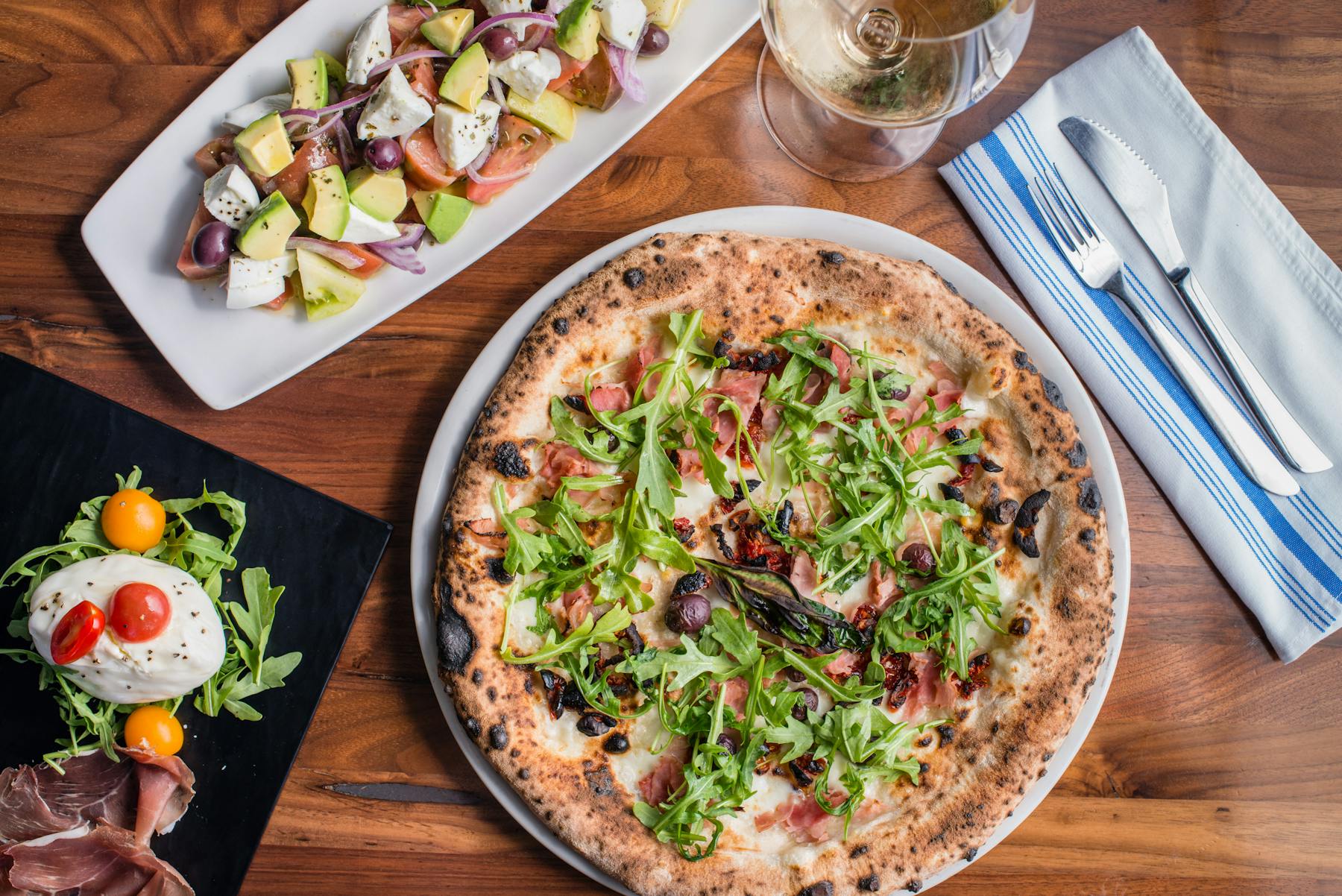 Slide 1 of 7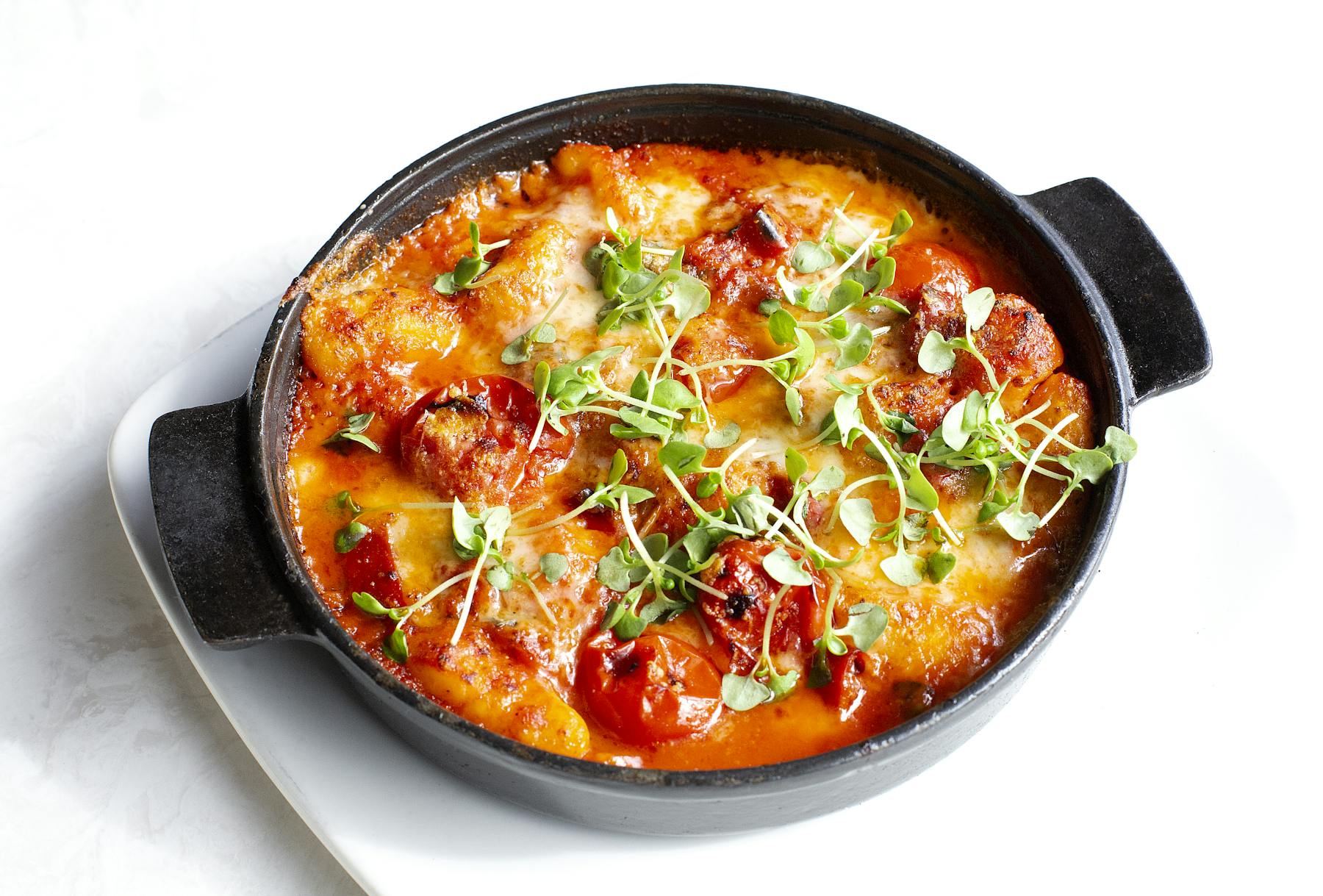 Slide 2 of 7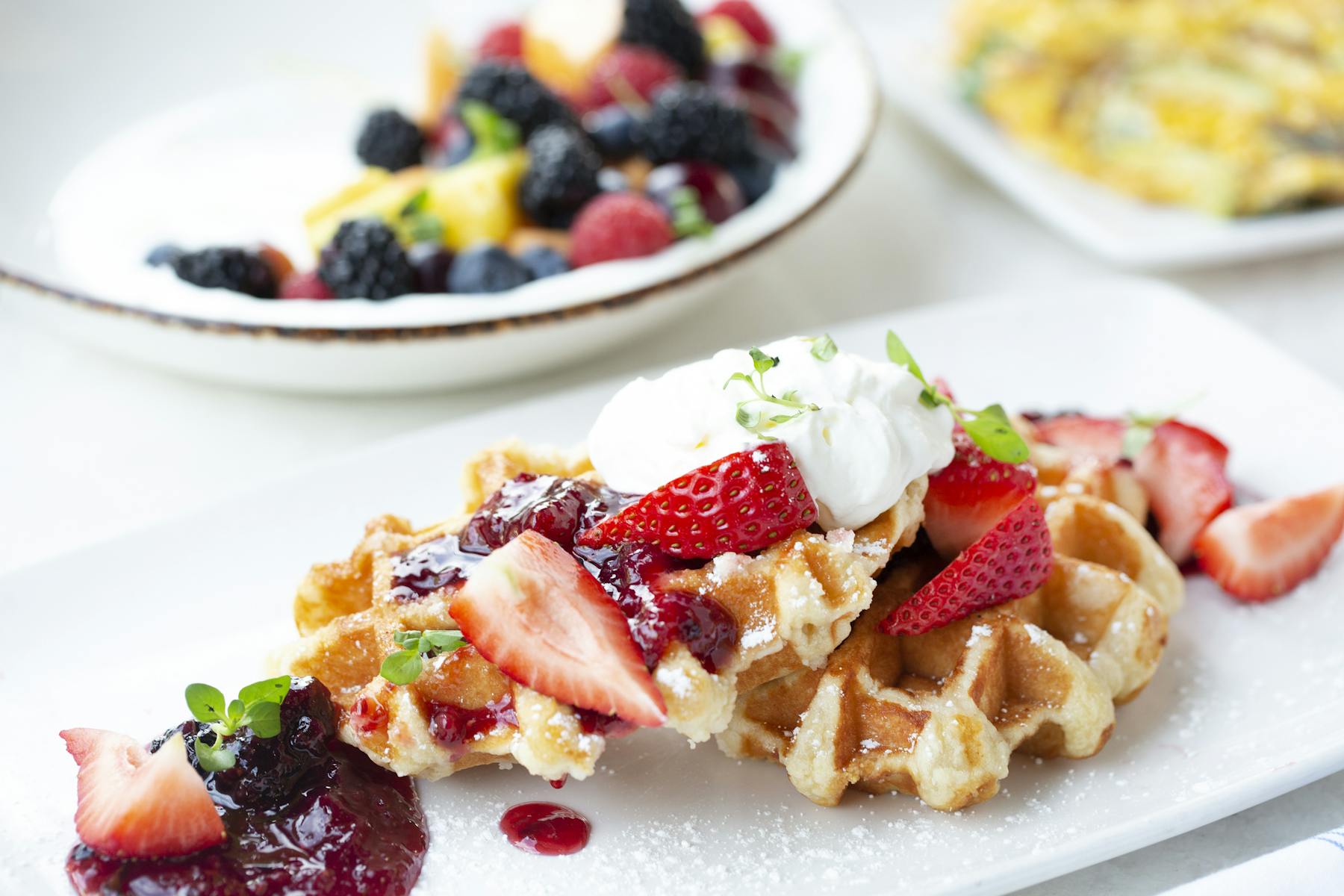 Slide 3 of 7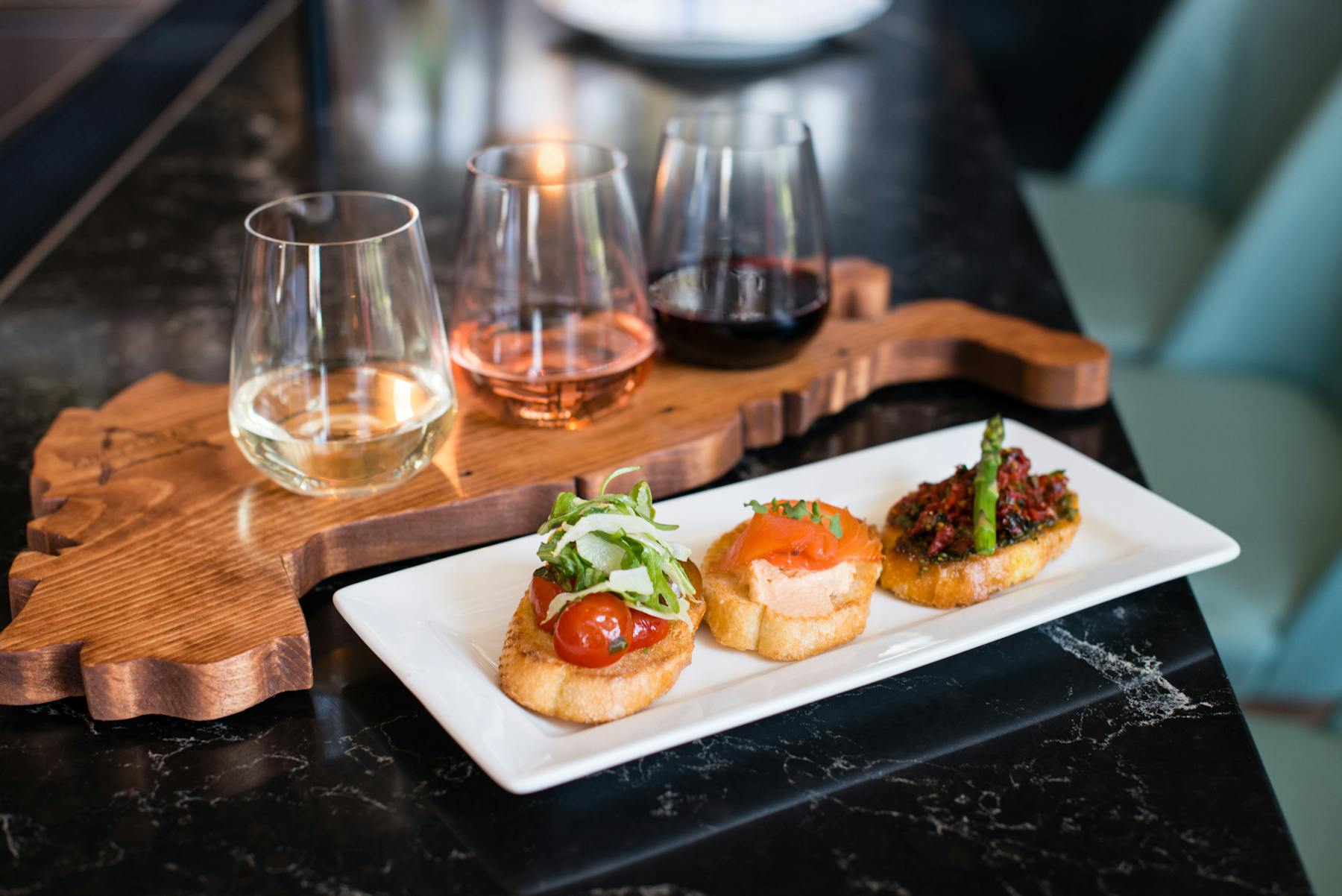 Slide 4 of 7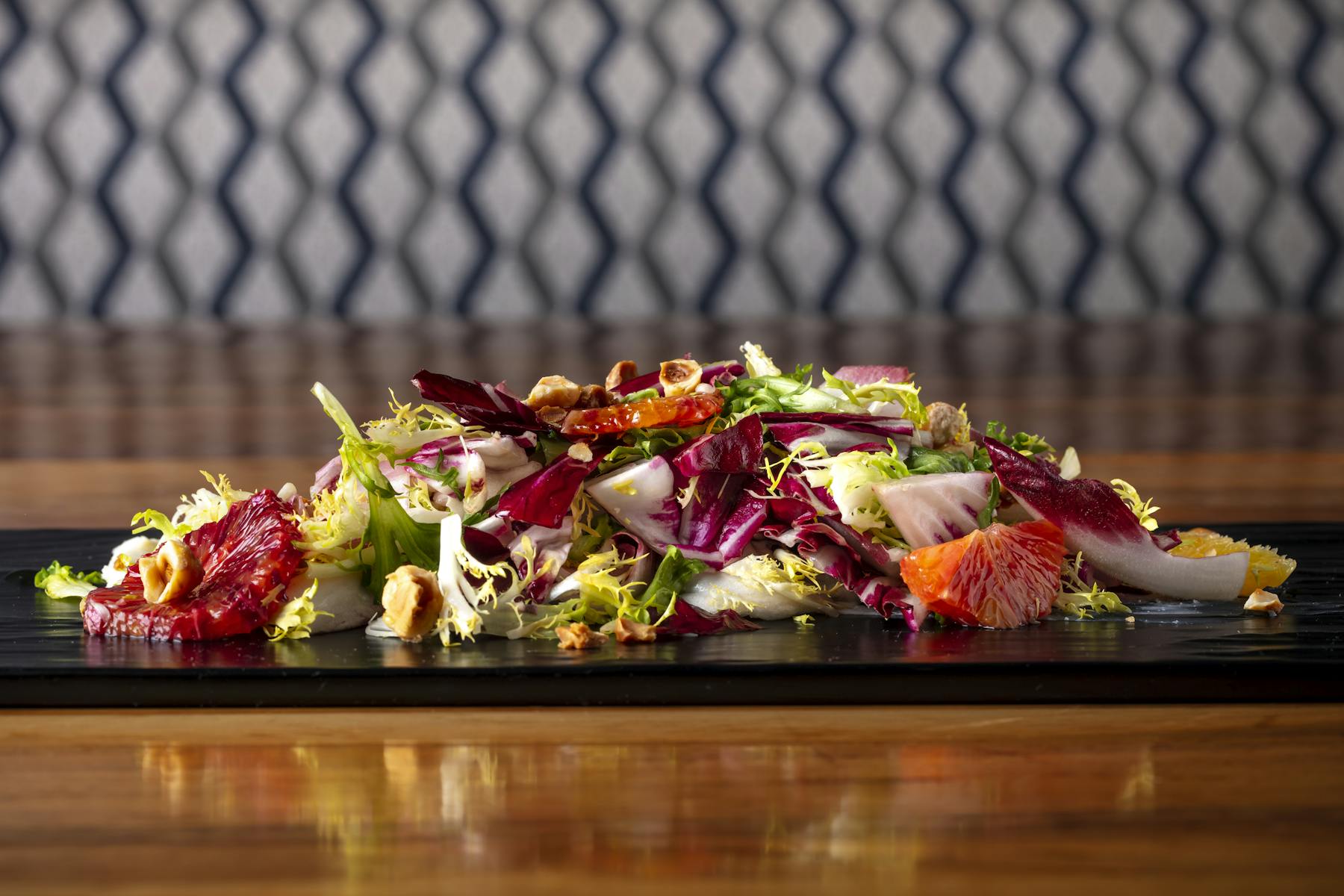 Slide 5 of 7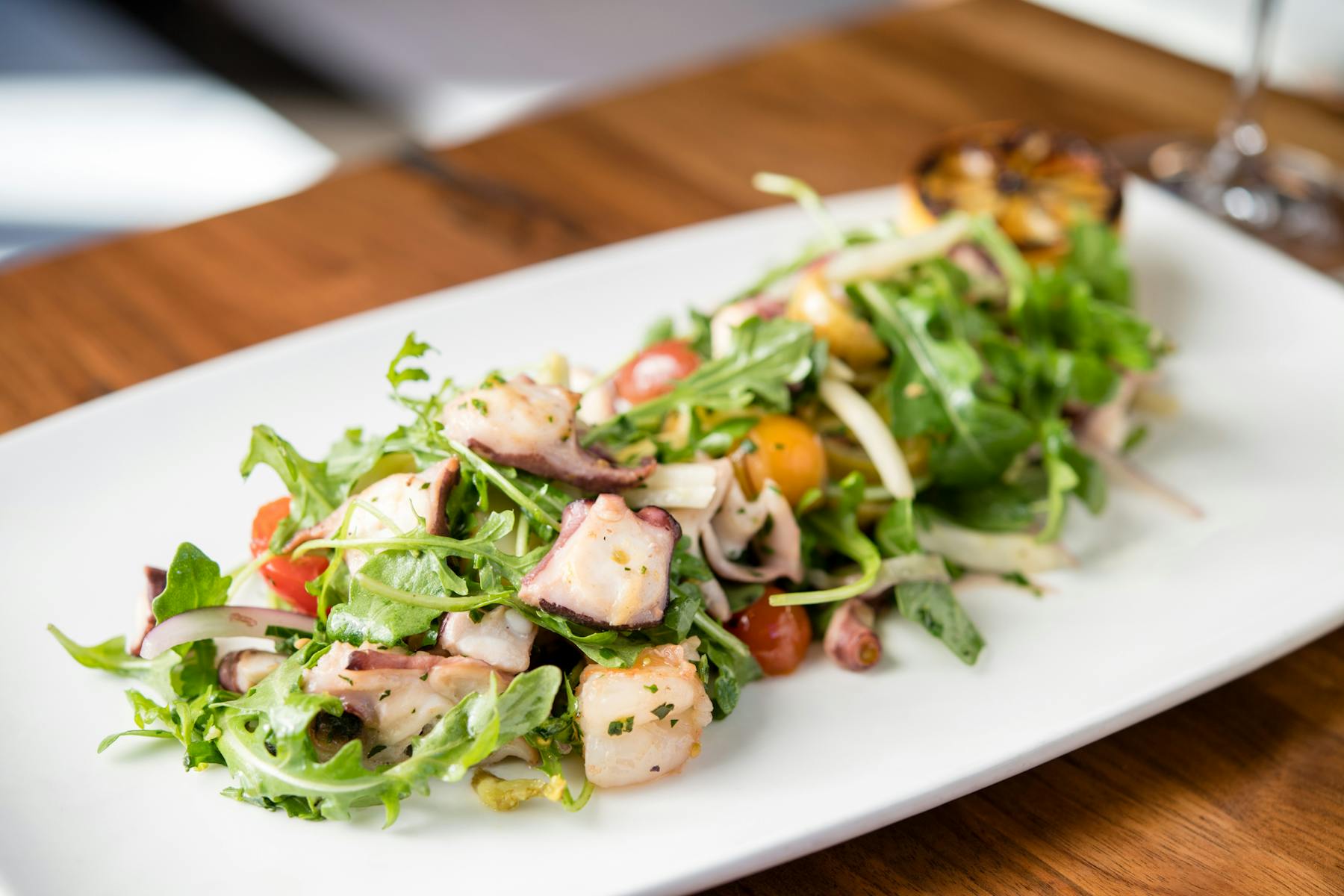 Slide 6 of 7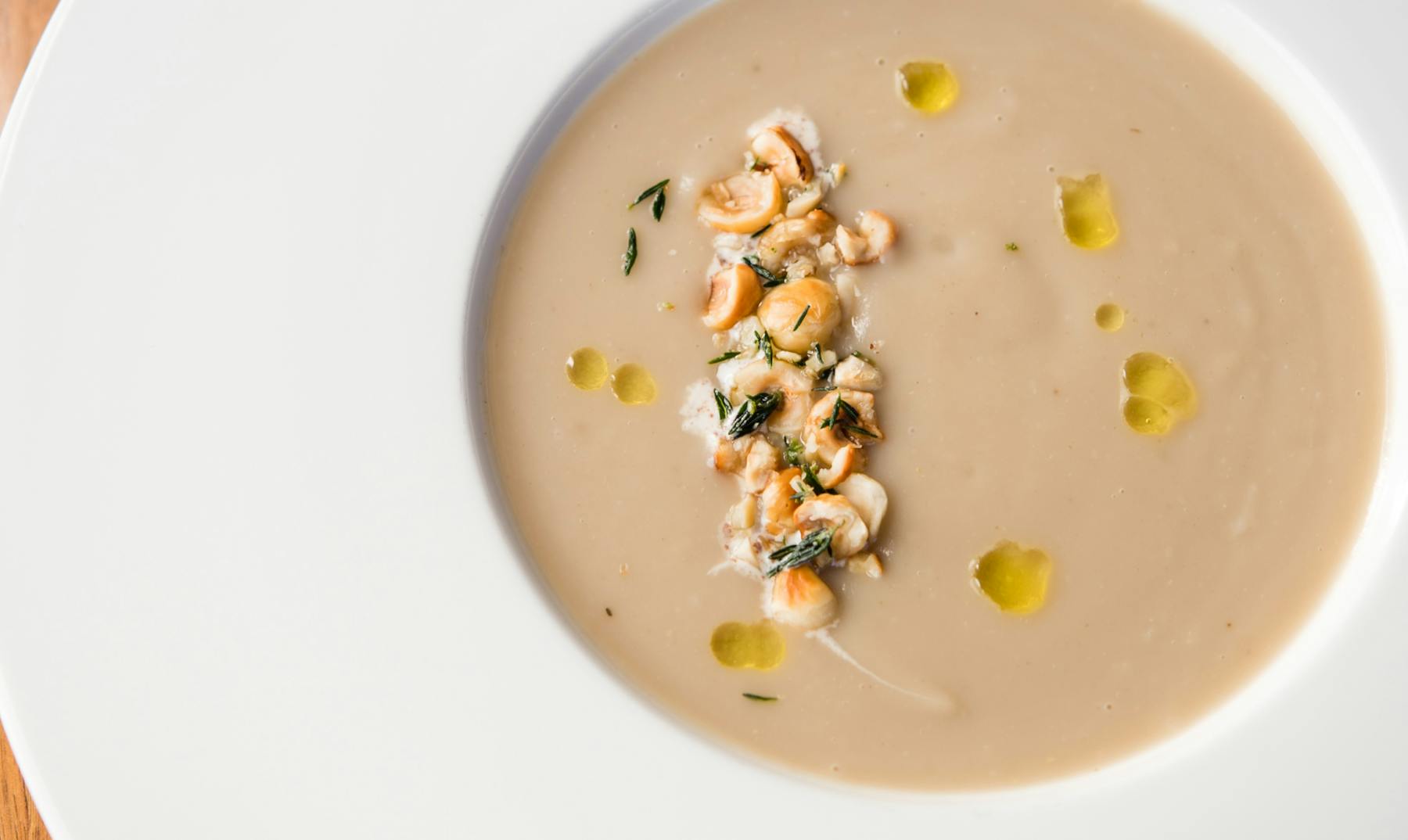 Slide 7 of 7
Saturday and Sunday 11am - 3pm
PIZZETTA DEL MATTINO

Pizzetta with tomato sauce, mozzarella, over easy egg, sausage, potatoes, basil. Served with a side of salad

$15

CALZONCINO DEL MATTINO

Mozzarella, mushrooms, ham, Andouille sausage, scrambled eggs, pomodoro sauce, basil and grated parmigiano

$18

PIATTO DI FRUTTA

Seasonal fruit platter, served with greek yogurt, toasted almonds and honey

$19

SPAGHETTI CARBONARA

Spaghetti with creamy egg parmigiano and pecorino sauce, and crispy guanciale

$18

UOVA IN TEGAME

3 eggs baked with Italian sausage, peppers, spicy tomato sauce, red onions. Served with grilled focaccia.

$17

FRITTATA ZUCCHINE

3 eggs, zucchini, mozzarella, basil, onions, Parmigiano-Reggiano. Served with a side of salad.

$16

BENEDETTINA AL SALMONE

2 eggs poached, bearnaise sauce, focaccia toast, and smoked salmon. Served with side of salad.

$19

BOMBOLINI CALDI

Italian donuts stuffed with pastry cream. Served with mix berries sauce-caramel sauce-nutella sauce.

$13

WAFFLES E MASCARPONE

Warm belgium waffle, berry topping, mascarpone whipped cream, fresh strawberries

$15
CONTORNI
CHOCOLATE CROISSANT

$4

2 EGGS ANY STYLE

$4

PANCETTA, ITALIAN SAUSAGE, HAM

$4

POTATOES

$4
BEVANDE
ITALIAN SHANDY

Malfy lemon gin, honey, peach liqueur, lemon, Peroni beer

$12

BLOODY MARY

Tito's vodka, Castelveltrano olive purée, lemon, lime, Calabrian Chile

$14

ITALIAN ICED COFFEE

Italian Cold Brew Coffee, Whole Milk, Almond Syrup, Cold Brew coffee vodka

$12

APEROL SPRITZ CARAFE

APEROL SPRITZ CARAFE

$36

SANGRIA SPRITZ CARAFE

Wine, Soda Water, Winter Fruit. Serves 4

$36

BOTTOMLESS MIMOSAS

Italian Bubbles with Fresh Squeezed Orange Juice

$14

BOTTOMLESS PROSECCO

Italian Bubbles

$14
CAFFÈ
BREWED COFFEE

$3

ESPRESSO

$3

CAPPUCCINO

Cappuccino with Nutella

$5
SUCCO D'ARANCIA

Fresh Squeezed Orange Juice

$5

SUCCO DI POMPELMO

Grapefruit Juice

$5
Pizze Rosse
Pizza with San Marzano DOP pomodoro sauce
Margherita

Mozzarella di bufala, basil, EVOO

$16

With DOC mozzarella di bufala $18

vegetarian

Marinara

Sicilian oregana, garlic, basil, EVOO

$13

vegetarian

Diavola

Choice of mild or spicy Napoletana-style salame, mozzarella di bufala, basil, EVOO

$19

Capricciosa

Artichokes, Taggiasca olives, mushrooms, Prosciutto Cotto, mozzarella di bufala, basil, EVOO

$19

Saporita

Napoletana-style sausage, gorgonzola cheese, mozzarella di bufala, basil, EVOO

$19

Vegana

Roasted bell peppers, eggplants, onion, mushrooms, tomatoes, basil, EVOO

$17

vegetarian, vegan

Calzone

Pizza dough folded and stuffed with Mozzarella di bufala, mushrooms, Prosciutto

$18

We proudly serve Verace Pizza Napoletana, "true Neapolitan-style pizza"
Pizzetta
Small pizza served with a side salad
Tirolese

San Marzano DOP pomodoro sauce, mozzarella di bufala, cherry tomatoes, speck, basil, EVOO

$14

Primavera

San Marzano DOP pomodoro sauce, bell peppers, garlic, arugula, basil, EVOO

$12

vegetarian

Valtellina

Mozzarella di bufala, bresaola, goat cheese, mushrooms, basil, EVOO

$14

Tardufo

Mozzarella di bufala, Prosciutto di Parma, truffle oil, arugula, Parmigiano-Reggiano, basil, EVOO

$16
Happy Hour
Sunday - Thursday 4:30 - 6:30pm Daily 9:00 pm - close At the bar, pizza bar, & patio
Polpette Al Sugo

Napoletana-style meatballs

$12

Bruschetta Classica

$6

vegetarian

Prosciutto & Parmigiano

Sliced prosciutto, Parmigiano-Reggiano cheese, giardiniera

$10

gluten free

Pizzetta Diavola Bianca

Flat bread topped with mozzarella di bufala, Napoletana-style spicy salame

$8

Pizzetta Marinara

Flat bread topped with Sicilian oregano, San Marzano DOP pomodoro sauce, garlic, basil, EVOO

$6

vegetarian

Bresaola & Ubriaco

Sliced bresaola, Ubriaco di Piave cheese, giardiniera

$9

gluten free

Burrata & Pomodori

Burrata, heirloom tomatoes, Taggiasca olives, basil

$10

gluten free, vegetarian
Beverages
Soft Drinks

Coca-Cola, Diet Coca-Cola, Sprite

$3.50

Lemonade

$3.50

Iced Tea

$3.50

Hot Tea

$3.50

Caffe Espresso

$3.50

Caffe Cappuccino

$5

Caffe Americano

$3.50

Caffe Latte

$5

Ferrarelle/Natia

Italian sparkling/still water

$7
Pizze Bianche
Pizza without pomodoro sauce
Boscaiola

Sausage, mushrooms, mozzarella di bufala, basil, EVOO

$19

Formaggio E Porri

Ricotta cheese, leeks, guanciale, Parmigiano-Reggiano, mozzarella di bufala, basil, EVOO

$17

Vegetariana

Roasted bell peppers, eggplant, onion, mushrooms, mozzarella di bufala, basil, EVOO

$19

vegetarian

Pere E Noci

Gorgonzola cheese, walnuts, pear, mozzarella di bufala, basil, EVOO

$18

vegetarian

Burrata e Tartufo

Burrata cheese, sliced summer black truffles, mozzarella di Bufala, cherry tomatoes, basil, arugula, Prosciutto di Parma

$22

The "Angelina" Pizza

Vesuvius Pachetella pomodorini sauce, mozzarella di bufala, basil, extra virgin olive oil. Sliced tableside.

$19

vegetarian
Panuozzi
Napoletana-style sandwich served with a side salad
Parma

Prosciutto di Parma, mozzarella di bufala, heirloom tomatoes, basil

$16

Milanese

Breaded chicken, mozzarella di bufala, basil, heirloom tomatoes, side of tartara sauce

$16

Contadino

Eggplant, mushrooms, sauteed peppers, basil, pesto, arugula

$14

vegetarian

Polpette

Meatballs, caramelized onions, burrata, San Marzano DOP pomodoro sauce

$16
Antipasti
Polpette Al Sugo

Napoletana-style meatballs, San Marzano DOP pomodoro sauce, burrata, basil

$19

Melanzane Alla Parimigiana

Wood-fired eggplant, Parmigiano-Reggiano, mozzarella di bufala, San Marzano DOP pomodoro sauce, basil

$17

vegetarian

Burratina

Burrata cheese served with your choice of Prosciutto di Parma or Bresaola

$17

gluten free

Carpaccio Manzo

Wagyu beef carpaccio with arugula, capers, Parmigiano Regiano, lemon

$18

gluten free

Zuppa Del Giorno

Chef's daily soup

$9
Shared Plates
Salumi E Formaggi

Chef's selection of Italian meats & cheeses

$21

gluten free

Calamari Fritti

With grilled lemon, tartar sauce, spicy pomodoro sauce

$18
Insalate
Caprese

Heirloom tomatoes, fresh mozzarella, basil, EVOO

$14

gluten free, vegetarian

Polipo

Warm arugula salad with octopus, prawns, potatoes, red onions, celery, cherry tomatoes and lemon dressing

$19

Bietole

Roasted beets, roasted fennel, orange segments, goat cheese, walnut butter

$15

gluten free, vegetarian

Gamberi e Pomodori

Grilled shrimp, heirloom tomatoes, avocado, fresh mozzarella, red onion, Taggiasca olives, oregano, EVOO

$24

gluten free

Insalata Bistecchina

Grilled skirt steak, mixed baby greens, avocado, red onion, lemon vinaigrette, Parmigiano-Reggiano

$24

gluten free
Primi
Spaghetti Pomodoro

San Marzano DOP pomodoro sauce, basil, EVOO

$16

vegetarian

ADD meatballs $4

Lasagna

House-made pasta layered with Bolognese sauce, Parmigiano-Reggiano, bechamel sauce

$22

Fettuccine Bolognese

House-made fettuccine pasta, Bolognese sauce, dry ricotta

$19

Gnocchi Al Pesto E Burrata

House-made gnocchi, basil pesto, burrata, green beans, pine nuts

$21
Secondi
Pollo Milanese

Lightly breaded chicken breast. Served with shaved fennel, arugula, cherry tomatoes, lemon dressing, roasted Yukon gold potatoes

$22
Parties of 6 or more guests are subject to a 20% Service Fee
*Consuming raw or undercooked meats, poultry, seafood, shellfish or eggs may increase your risk of foodborne illness, especially if you have certain medical conditions
Pizze Rosse
Pizza with San Marzano DOP pomodoro sauce
Margherita

Mozzarella di bufala, basil, EVOO with DOC Mozzarella di bufala

$16

vegetarian

Marinara

Sicillian oregana, garlic, basil, EVOO

$13

vegetarian

Prosciutto

Mozzarella di bufala, Prosciutto di Parma, basil, EVOO

$19

Diavola

Choice of mild or spicy Napoletana-style salame, mozzarella di bufala, basil, EVOO

$19

Capricciosa

Artichokes, Taggiasca olives, mushrooms, Prosciutto di Parma, mozzarella di bufala, basil, EVOO

$19

Saporita

Napoletana-style sausage, gorgonzola cheese, mozzarella di bufala, basil, EVOO

$19

Vegana

Roasted bell peppers, eggplants, onion, mushrooms, tomatoes, basil, EVOO

$17

Calzone

Pizza dough folded and stuffed with Mozzarella di bufala, mushrooms, baked ham

$19

We proudly serve Verace Pizza Napoletana,"true Neapolitan-style pizza"
Pizze Bianche
Pizza without pomodoro sauce
Boscaiola

Sausage, mushrooms, mozzarella di bufala, basil, EVOO

$19

Formaggio E Porri

Ricotta cheese, leeks, guanciale, Parmigiano-Reggiano, mozzarella di bufala, basil, EVOO

$17

Vegetariana

Roasted bell peppers, eggplant, onion, mushrooms, mozzarella di bufala, basil, EVOO

$17

vegetarian

Pere E Noci

Gorgonzola cheese, walnuts, pear, mozzarella di bufala, basil, EVOO

$19

vegetarian

Burrata e Tartufo

Burrata cheese, sliced summer black truffles, mozzarella di Bufala, cherry tomatoes, basil, arugula, Prosciutto di Parma

$22

The "Angelina" Pizza

Vesuvius Pachetella pomodorini sauce, mozzarella di bufala, basil, extra virgin olive oil. Sliced tableside.

$21
Shared Plates
Salumi E Formaggi

Chef's selection of Italian meats & cheeses

$21

gluten free

Calamari Fritti

With grilled lemon, tartar sauce, spicy pomodoro sauce

$18
Beverages
Soft Drinks

Coca-Cola, Diet Coca-Cola, Sprite

$3.50

Lemonade

$3.50

Iced Tea

$3.50

Hot Tea

$3.50

Caffe Espresso

$3.50

Caffe Cappuccino

$5

Caffe Americano

$3.50

Caffe Latte

$5

Ferrarelle/natia

Italian sparkling/still water

$7
Antipasti
Polpette Al Sugo

Napoletana-style meatballs, San Marzano DOP pomodoro sauce, burrata, basil

$19

Melanzane Alla Parimigiana

Wood-fired eggplant, Parmigiano-Reggiano, mozzarella di bufala San Marzano DOP pomodoro sauce, basil

$17

vegetarian

Burratina Di Andria

Burrata cheese served with your choice of Prosciutto di Parma or Bresaola

$17

vegetarian

Carpaccio Manzo

Wagyu beef carpaccio with arugula, capers, Parmigiano Regiano, lemon

$18

gluten free

Zuppa Del Giorno

Chef's daily soup

$9
Insalate
Cesare

Romaine hearts, anchovy-lemon dressing, Parmigiano-Reggiano, house-made croutons

$15

Caprese

Heirloom tomatoes, fresh mozzarella, basil, EVOO

$14

gluten free, vegetarian

Polipo

Warm arugula salad with octopus, shrimp, prawns, red onions, celery, cherry tomatoes, lemon dressing

$19

Bietole

roasted beets, roasted fennel, orange segments, goat cheese, walnut butter

$15

gluten free, vegetarian

Pomodoro

Heirloom tomatoes, fresh mozzarella, avocado, buffalo mozzarella, red onion, Taggiasca olives, oregano, EVOO

$14

Dell'orto

Mixed baby greens, avocado, red onion, lemon vinaigrette, Parmigiano-Reggiano

$12

gluten free, vegetarian
Primi
Spaghetti Pomodoro

San Marzano DOP pomodoro sauce, basil, EVOO

$16

vegetarian

ADD meatballs $4

Ravioli Aragosta

House-made ravioli stuffed with lobster and ricotta cheese, Pecorino Romano, lobster pomodoro sauce

$26

Fettuccine Bolognese

House-made fettuccine pasta, Bolognese sauce, dry ricotta

$19

Gnocchi Sorrentina

Baked gnocchi, San Marzano pomodoro Sauce, eggplants, Calabrian chili, mozzarella di bufula, parmigiano, basil

$24

Add Sausage $3

Linguine al Pesto

Linguine pasta tossed with basil pesto, pine nuts, roasted shrimp, and roasted cherry tomatoes

$25
Secondi
Pollo Diavola

Seasonal vegetables, potatoes, Diavola sauce

$24

gluten free

Fracosta "Wagyu" al Pepe Verde

10 oz Wagyu New York steak roasted with green peppercorn, Dijon mustard and bourbon sauce. Served with asparagus, baby carrots, broccolini, and roasted Yukon gold potatoes.

$48

Agnello Scottadito

Domestic lamb chops roasted in our wood fire oven Taggiasca olives tapenade. Served with broccolini, baby carrots, asparagus, roasted Yukon gold potatoes

MP

gluten free

Salmone al Pesto Rosso

Roasted Iceland Salmon filet, sun dried tomato-almond pesto. Served with broccolini, baby carrots, asparagus, roasted Yukon gold potatoes

$28
Happy Hour
Sunday - Thursday 4:30 - 6:30 pm Daily 9:00 pm - close At the bar, pizza bar, & patio
Polpette Al Sugo

Napoletana-style meatballs

$12

Bruschetta Classica

$6

vegetarian

Prosciutto & Parmigiano

sliced prosciutto, Parmigiano-Reggiano cheese, giardiera

$10

gluten free

Pizzetta Diavola Bianca

flatbread topped with mozzarella di bufala, Napoletana-style spicy salame

$8

Pizzetta Marinara

flatbread topped with Sicilian oregano, san Marzano DOP pomodoro sauce, garlic, basil, EVOO

$6

vegetarian

Bresaola & Ubriaco

sliced bresaola, Ubriaco di Piave cheese, giardiera

$9

gluten free

Burrata & Pomodori

burrata, heirloom tomatoes, Taggiasca olives, basil

$10

gluten free, vegetarian
Parties of 6 or more guests are subject to a 20% Service Fee
*Consuming raw or undercooked meats, poultry, seafood, shellfish, or eggs may increase your risk of foodborne illness, especially if you have certain medical conditions.
Happy Hour
Sunday - Thursday 4:30 - 6:30 pm Daily 9:00 pm - close At the bar, pizza bar, & patio
Polpette Al Sugo

Napoletana-style meatballs

$12

Bruschetta Classica

$6

Prosciutto & Parmigiano

sliced prosciutto, Parmigiano-Reggiano cheese, giardiera

$10

Pizzetta Diavola Bianca

flatbread topped with mozzarella di bufala, Napoletana-style spicy salame

$8

Pizzetta Marinara

flatbread topped with Sicilian oregano, San Marzano DOP pomodoro sauce, garlic, basil, EVOO

$6

Bresaola & Ubriaco

sliced bresaola, Ubriaco di Piave cheese, giardiera

$9

Burrata & Pomodori

burrata, heirloom tomatoes, Taggiasca olives, basil

$10
Drinks
WINE

Red, White, Prosecco

$9

BEER

All Beers

$5

APEROL SPRTIZ

Aperol, Prosecco, soda water

$9

IL DOTTORE

Vodka, lemongrass syrup, simple syrup, ginger

$9

OLD FASHIONED

Bourbon, bitters, demerara

$9

SIDECAR

Copper and Kings Brandy, triple sec, lemon

$9

MANHATTAN

Rye Whiskey, vermouth, bitters

$9

WELL LIBATIONS

Vodka, Gin, Rum, Tequila, Bourbon, Rye Whiskey

$9
Dolci
Pizzetta Con Nutella

Pizza topped with Nutella, pears, and cinnamon or banana and strawberries. Topped with a scoop of vanilla gelato

$12

Cannoli

Tube-shaped pastry shells filled with sweet ricotta cheese

$9

Tiramisu

Lady fingers, mascarpone cheese, eggs, sugar, espresso

$9

Gelato

Daily selection of gelato

$9

Affogato al caffe

Vanilla gelato, espresso, cocoa nibs, whipped cream

$7

Panna Cotta All'Arancio

Fresh orange panna cotta, house made berry jam, mint, candied orange zest and candied walnut

$9

gluten free

Budino Al Cioccolato

Chocolate pudding with raspberry jelly and fresh berries

$9

gluten free
Cocoaccino $6
Angelina's Signature dessert coffee. Cappuccino served in a Nutella rimmed coffee cup.
Coffee & Tea
Espresso

$3.50

Americano

$3.50

Americano Decaf

$3.50

Latte

$5

Cappuccino

$5

Hot Tea

$3.50

Brewed Coffee

$3
After Dinner Delights $14
Sigaretta e Caffe

Bourbon, coffee liqueur, bitters, islay scotch spray

Di Cioccolato

Old Forester Rye, Cynar, Sweet Vermouth, Chocolate Bitters

Finale

Crema Averna, cold brew coffee vodka, espresso, almond
Vini Da Dessert
Brachetto Icardi

$9

Ben Reye

$14

Muffato Della Sala

$14
Cordials $9
Campari

Aperol

Limoncello

Mirto

Di Saronno

Frangelico

Kahlua

Baileys

Godiva Dark

Godiva White

Godiva Chocolate

Chreme D'yvette

Chambord

Cointreu

Grand Marnier

Solerno Blood Orange

Sambuca

Sambuca Nera
Amaro
Fernet Branco

$9

Fernet Branca Menta

$9

Cynar

$9

Montenegro Amaro

$9

Amaro Ramazzottie

$9

Amaro Monte San Costanzo

$9

Nonino

$12
Grappa
Poli Morbida

$14

Poli Aromatica

$14

Poli Elegante

$14

Poli Sarpa

$14

Nonino Chardonnay

$16

Nonino Moscato

$13

Poli Vespaiolo

$20

Poli Torcolato

$20

Sassicaia

$28
Vini Bianchi
Chardonnay

Bramito, Umbria $12

Pietra Bianca $16

Sauvignon Blanc

Cembra, Friuli $12

Pinot Grigio

Pighin, Friuli $10

Orvieto

Castello della Sala, Umbria $14

Vermentino

Canayli Cantine di Gallura, Sardinia $14

Rosé

Calafuria Rosato, Puglia IGT $13

Etna Bianco

Barone di Villagrande $16
Vini Da Dessert
Brachetto Icardi

$9

Ben Reye

$14

Muffato Della Sala

$14
Vodka & Gin
Grey Goose Vodka

$12

Chopin Vodka

$12

Titos Vodka

$12

Ketel One Vodka

$12

Carbonati Vodka

$16

Bombay Sapphire Gin

$12

Amass Gin

$12

Nolet Gin

$13

Botanist Gin

$13

Hendricks Gin

$13
Rum & Tequila
Cachaca Leblon Rum

$12

Denizen White Rum

$12

Malahat Spiced Rum

$12

Rancho Alegre Tequila

$8

Patron Silver Tequila

$12

Patron Resposado Tequila

$14

Patron Anejo Tequila

$18

Clase Azul Reposado Tequila

$20

Avion 44 Extra Anejo Tequila

$24

Don Julio 1942 Tequila

$28

Grand Patron Piedra Tequila

$65

Malahat Cabarnet Finish

$15
Cognac
Park Vs

$12

Hennessy VSOP

$18

Hine XO

$26

Hardy 50 Years

$48
Scotch Whiskey
Ardbeg 10

$14

Macallan 12

$14

Johnny Walker Black Label

$14

Laphroaig 10

$15

Balvenie

$18

Oban 14

$18

Lagavulin 16

$20

Macallan 18

$42

Johnny Walker Blue Label

$55
Bourbon
Makers Mark 46

$12

Templeton Rye

$12

Angel Envy

$13

Bulleit Rye

$13

Basil Haiden

$13

Gentleman Jack

$13

Whistlepig 10 Rye

$14

Knob Creek

$14

Knob Creek Rye

$14

Whistlepig 12 Rye

$18

Whistlepig 15 Rye

$28

Whistlepig Bosshog Rye

$75
Craft Cocktails
Amalfi

Malfy Gin, Limoncello, Dimmi, Maraschino liqour, lemon

$14

Misto

Aperol, Amaro Montenegro, Amaro Nonino, lemon, orange bitters, cane sugar

$14

Vulcano

Tito's Vodka, Solerno, lemon, simple syrup, orange juice, chili tinture

$14

Tarocco

Espolon Blanco tequila, aperol, lemon, cane sugar, blood orange marmalade, orange oils

$14

Vecchio

Single Barrel Russel's Reserve bourbon, Nocino, bitters, Demerrera sugar

$18
Classic Cocktails
Mule

Vodka, lime, ginger beer

$12

Old Fashioned

Bourbon or rye, bitters, demerara sugar

$12

Negroni

Gin, sweet vermouth, campari

$12

Sidecar

Copper and Kings Brandy, triple sec, lemon

$12
Bubbles
Prosecco Villa Sandi, Veneto

$10

Rose Setteanime Raboso

$12

Lambrusco, Medici Quercioli Secco

$10
Happy Hour
Sunday - Thursday 4:30 - 6:30 pm Daily 9:00 pm - close At the bar, pizza bar, & patio
Wine

Red, White, Prosecco

$9

Beer

All Beers

$5

Aperol Spritz

Aperol, Prosecco, soda water

$9

Il Dottore

Vodka, lemongrass, syrup, simple syrup, ginger

$9

Old Fashioned

Bourbon, bitters, demerara

$9

Sidecar

Copper and Kings Brandy, triple sec, lemon

$9

Manhattan

Rye Whiskey, vermouth, bitters

$9

Well Libations

Vodka, Gin, Rum, Tequila, Bourbon, Rye Whiskey

$9
After Dinner Delights $14
Sigarette E Caffe

Bourbon, coffee liqueur, bitters, islay scotch spray

Di Cioccolato

Old Forester Rye, Cynar, Sweet Vermouth, Chocolate Bitters

$14

Finale

Crema Averna, cold brew coffee vodka, espresso, almond
Vini Rossi
Piemonte

Barbera D'Asti Michele Chiarlo $10

Nebbiolo Palissero $16

Toscana

Sangiovese-Merlot Sabbazio, Montepulcian $12

Chianti Classico, Peppoli, Antinor $14

Rosso di Montalcino, Il Poggione $18

Malbec, Vie Cave, Aldobrandesca $15

Bruciato, Guado al Tasso, Cab Blend $18

Sicily

Nero d'Avola Saia, Fuedo Maccari $16

Etna Rosso, Alta Mora $16

Friuli

Pinot Nero Tenuta del Morer $15
Infusione Speciale $36
Spirits infused with fresh herbs & spices. Serves 3 people | *Ask your server for our daily Infusion Special
Whistlepig Flight

Whistlepig 10 yr/15 yr/Old World $35

Whistlepig 10 yr/15 yr/Boss Hog 1 oz. each $65
Draft Beer $8
Peroni

Lager, Italy

Sculpin IPA

IPA, San Diego
Spritzers $12
Aperol Spritz

Aperol, Prosecco, soda water

Bergamot & Apricot

Italicus, apricot, rosemary, cucumber

Summer Spritz

St. Germaine, limoncello, Prosecco
Grappa & Amaro
Fernet Branca

$9

Fernet Branca Menta

$9

Cynar 70

$9

Montenegro Amaro

$9

Amaro Ramazzottie

$9

Amaro Monte San Costanzo

$9

Amaro Nonino

$12

Amaro Berta di Berta

$18

Nonino Moscato Grappa

$13

Poli Morbida Grappa

$14

Poli Aromatica Grappa

$14

Poli Elegante Grappa

$14

Poli Sarpa Grappa

$14

Nonino Chardonnay Grappa

$16

Poli Vespaiolo Grappa

$20

Poli Torcolato Grappa

$20

Sassicaia Grappa

$28

Berta Riserva 1992 Grappa

$65
Cordials
Campari

$9

Aperol

$9

Limoncello

$9

Mirto

$9

Di Saronno

$9

Frangelico

$9

Kahlua

$9

Baileys

$9

Godiva Dark

$9

Godiva White

$9

Godiva Chocolate

$9

Chreme D'yvette

$9

Chambord

$9

Cointreu

$9

Grand Marnier

$9

Solerno Blood Orange

$9

Sambuca

$9

Sambuca Nera

$9
Corkage Fee $20
Corkage fee is waived for every bottle purchased in-house
Vini Bianchi
Pinot Grigio & Bianco

Pighin, Friuli $38

Livio Felluga, Friuli Venezia Giulia $55

Pinot Bianco Riserva, Terlano Vorberg, Trentino $48

Other Varietals

Soave Fasoli Gino $36

Orvieto Castello della Sala, Umbria $52

Falanghina, Poderi Foglia, Campania $42

Vermintino Canayli Cantine di Gallura, Sardinia $52

Moscato, Prunotto, Piemonte $45

Kerner, Cembra $48

Gewustraminer Elena Waltch, Trentino $48

Calafuria Rosato, Puglia IGT $38

Chardonnay

Tomaresca, Puglia $38

Bramito, Umbria $45

Pietra Bianca $60

Planeta, Sicily $68

Cervaro della Sala, Umbria $98

Sauvignon Blanc

Cembra, Friuli $45

Conte della Vipera $55
Sparkling
Prosecco

Prosecco Villa Sandi , Veneto $38

Rosé

Setteanime Raboso, Veneto $45

Sciobaco Brut, Lazio $45

Montenisa Rose, Antinori $98

Brut

Ferrari, Trento $52

Ca del Bosco, Franciacorta $72

Giulio Ferrari Riserva $175
Ask your server about our Daily Wine Flights
Italian Classics
Amarone Masi

Brunello Pian Delle Vign

Barolo Bussia Prunotto

2 oz. each

$35
Vini Rossi Reserva
Piemonte

Barolo Prunotto Bussia, 2009 $145

Barolo Bruno Giacosa Riserva Falletto $395

Barbaresco, Pio Cesare $125

Barolo Prunotto Riserva, Vigna Colonnello $275

Toscana

Brunello di Montalcino, Pian Delle Vigne $145

Brunello di Montalcino Biondi Santi $275

Ornellaia Le Serre uove, Bordeaux Blend $125

Luce, Frescobaldi, Sangiovese-Merlot $135

Tignanello, Marchese Antinori, Sangiovese-Cabernet $165

Arcanum, Tenute di Arcanum, Cabernet Franc-Merlot $145

Solaia, Antinori $395

Chianti Classico Riserva, Monsanto, il Poggio $125

Veneto

Pinot Nero (Amarone Style) Sande, Fasoli Gino $165

Amarone Bertani Classico $175
Coravin
Amarone Masi

12

Brunello Pian Delle Vigne

14

Barolo Bussia Prunotto

14

2 oz. each
Vini Rossi
Piemonte

Barbera d'Asti Michele Chiarlo, Le Orme $38

Barbera d'Alba, Sovrana, Beni di Batasiolo $42

Barbera d' Alba Superiore Brandini $58

Nebbiolo Palissero $58

Nebbiolo-Cabernet, Sito Moresco, Gaja $98

Barolo, Costa di Bussia Arnulfo 375mL $45

Barolo, Brandini $92

Barbaresco Cantina del Pino $92

Nebbiolo-Barbera Long Now, Palissero $92

Toscana

Sangiovese-Merlot Sabbazio, Montepulciano $45

Chianti Classico, Peppoli, Antinori $52

Chianti, Gran Selezione, Castello di Ama $70

Chanti, Marchesi Antinori Riserva Tignanello $90

Sangiovese, Crohnolo, Tenuta Setteponti $62

Rosso di Montalcino, Il Poggione $64

Brunello di Montalcino Canallicchio 375mL $45

Brunello di Montalcino, Bel Poggio $75

Malbec, Vie Cave, Aldobrandesca $55

Bruciato, Guado al Tasso, Cab Blend $62

Cabernet Philip Tuscany $82

Cabernet, Il Pino, Tenuta di Beserno $92

Valadorna, Tenute di Arcanum Merlot-Cabernet $115

Veneto

Tasi Valpolicella Ripasso $48

Amarone, Domini Veneti, 375mL $45

Amarone, Masi $115

Amarone, Gregoris $75

Sicily

Planeta Cerasuolo di Vittoria $39

Nero d'Avola Saia, Fuedo Maccari $55

Etna Rosso, Alta Mora $60

Other Regions

Carignano, Barrua, Sardinia $72

Neprica, Tormaresca, IGT Puglia $38

Merlot, Scarbolo Campo del Vittorio, Friuli $66

Pinot Nero, Tenuta del Morer $55

Pinot Nero Castello della Sala, Umbria $78

Sagrantino, Scacciadiavoli, Umbria $75

Aglianica De Concilis, Donna Luna $52

Taurasi, Feudi di San Gregorio, Campania $85

Brachetto Icardi 375mL $18
Corkage Fee $20
Corkage fee is waived for every bottle purchased in-house